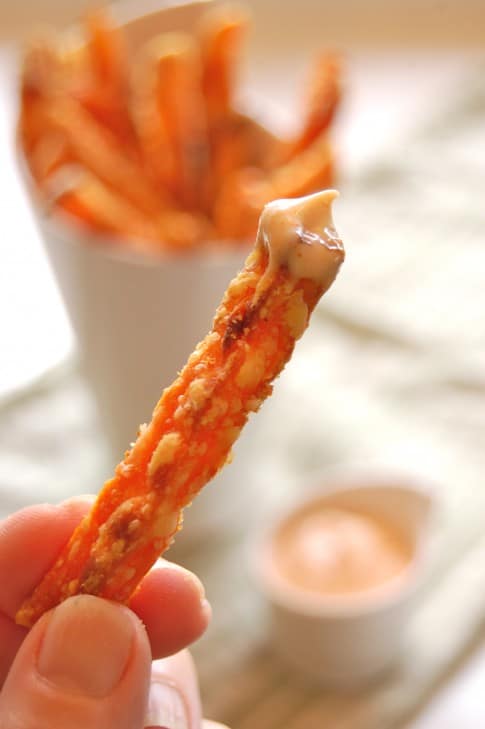 This recipe is from
http://www.theartofdoingstuff.com/guaranteed-crispy-sweet-potato-fries-sriracha-mayo-dip/
Preheat oven to 425 degrees.
3 peeled sweet potatoes cut smaller than steak fries but larger than shoestring.
Soak these in water for 1 hour.
Pat a bit dry then do three separate batches of the following: Put 1 Tbs cornstarch in a ziploc bag and add 1/3 of fries. Shake to coat. Put these on a baking sheet. Do the same with the remaining fries.
Drizzle with 1 Tbs olive oil on each batch of fries. Sprinkle with salt and toss with hands to coat. Arrange fries so they are not touching and have room to get crisp. Bake them for 15- 20 minutes